CART (Communication Access Realtime Translation) provides services for D/deaf and hard-of-hearing students and/or consumers. With CATalyst's CARTView it's never been easier to give your clients what they need.
CATalyst CARTView™
CARTView shows text in a separate window on the same computer or it can be dragged to another monitor or tablet using a sharing program.
Need to provide CART services to customers remotely? With CaseViewNet Cloud™ and iCVNet™, you can provide CART services from anywhere. Your CART consumer will use an Internet connection and their iPad® to view your CART Captions.

How to share CARTView™:
Dedicate the full screen or a portion of your screen to resemble closed captions
Share on a separate monitor, iPad® or tablet
Show remotely via online meeting software

How to enrich the audience's experience:
Customize font style, size, color, and background with ease

Adjust transparency for layering over other active windows

Resize window, margins, and spacing for optimum aesthetics

Snap to top, bottom, or sides without tedious manual resizing

Never let them see you sweat!
Keep your CATalyst screen for your eyes only

Freedom to use Brief It™, CAT Scratch™, and Power Defines™ without your client knowing
No need to change YOUR realtime display settings
Ability to save and recall consumer preferences


Case Prep™
Case Prep is invaluable in preparing for CART jobs. With Case Prep, you have the ability to compare content of class materials to your existing dictionary(ies), and with one click, Dictionary Builder™ helps you create and define briefs in just minutes.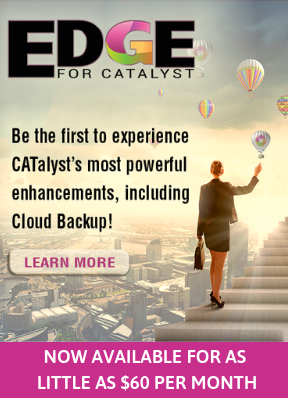 Loading