Training At Your Convenience, Plus…
With Ascend Training by Stenograph, you have access to a learning community: expert training combined with your colleagues' real-world experience via a private social network. This is 24/7, on- demand access to a never-ending virtual conference. Ascend will give you the opportunity to learn at your convenience, whatever you need to learn, whenever you want or need to learn it!
Access via computer (PC or Mac), tablet or phone (Android or iOS)

Minimum of one webinar per month

Minimum of four one-hour "Live Q&A" sessions per month

All live events recorded and available for viewing.

Weekly Question/Poll/Article with tips & tricks.

Daily posted commentary and answers to questions.

Once per month: tests to measure what you've learned (grades only available to the test-taker; not shared online!)
Who should join Ascend Training by Stenograph?
Everyone is welcome: there are no prerequisites to membership!
While the primary training focus (and value) is for users of CATalyst Professional, CATalyst Edit, and CATalyst Student versions, there is content planned for all Stenograph products and services, including CaseViewNet, CATalyst BCS, CATalyst VP, YesLaw, and more!
How do I get Ascend Training by Stenograph?
Click HERE to join! All subscriptions come with a one-month free trial! Your credit card will not be charged until your free trial has ended.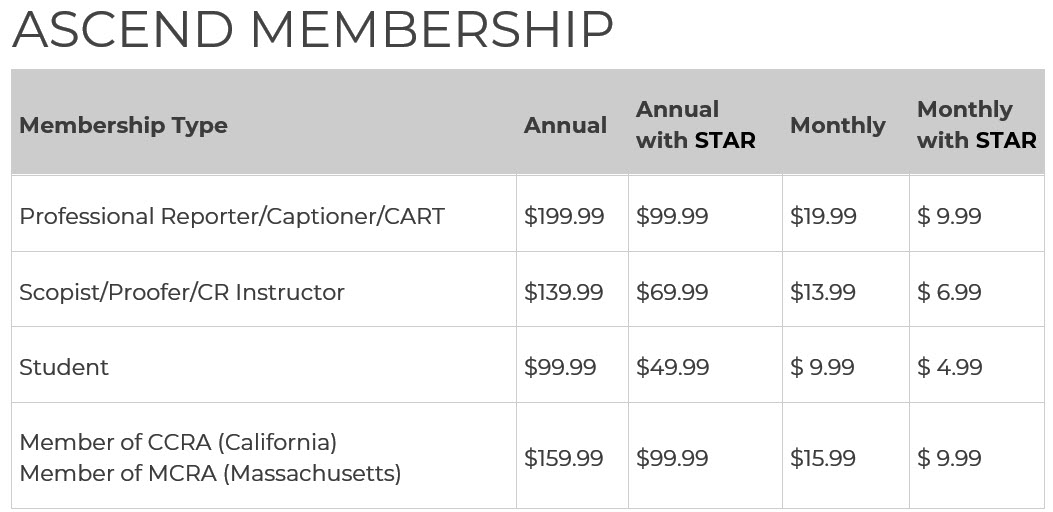 We will occasionally offer extra, premium content at $19.99 per event. Premium content will consist of webinars presented by guest experts on a variety of subjects. (There will be no additional discounts offered for premium content.)
What you WON'T find at Ascend Training by Stenograph
Tech Support. If something isn't working, you'll need to consult the experts at Technical Support, and you'll be referred to them for troubleshooting!

Cons of Social Media: Ascend's community has strict standards. There will be no ads, no irrelevant content, and no bullying.

CEUs. Learning doesn't always occur based on the clock, and those who offer credit are required to measure time spent to calculate credit.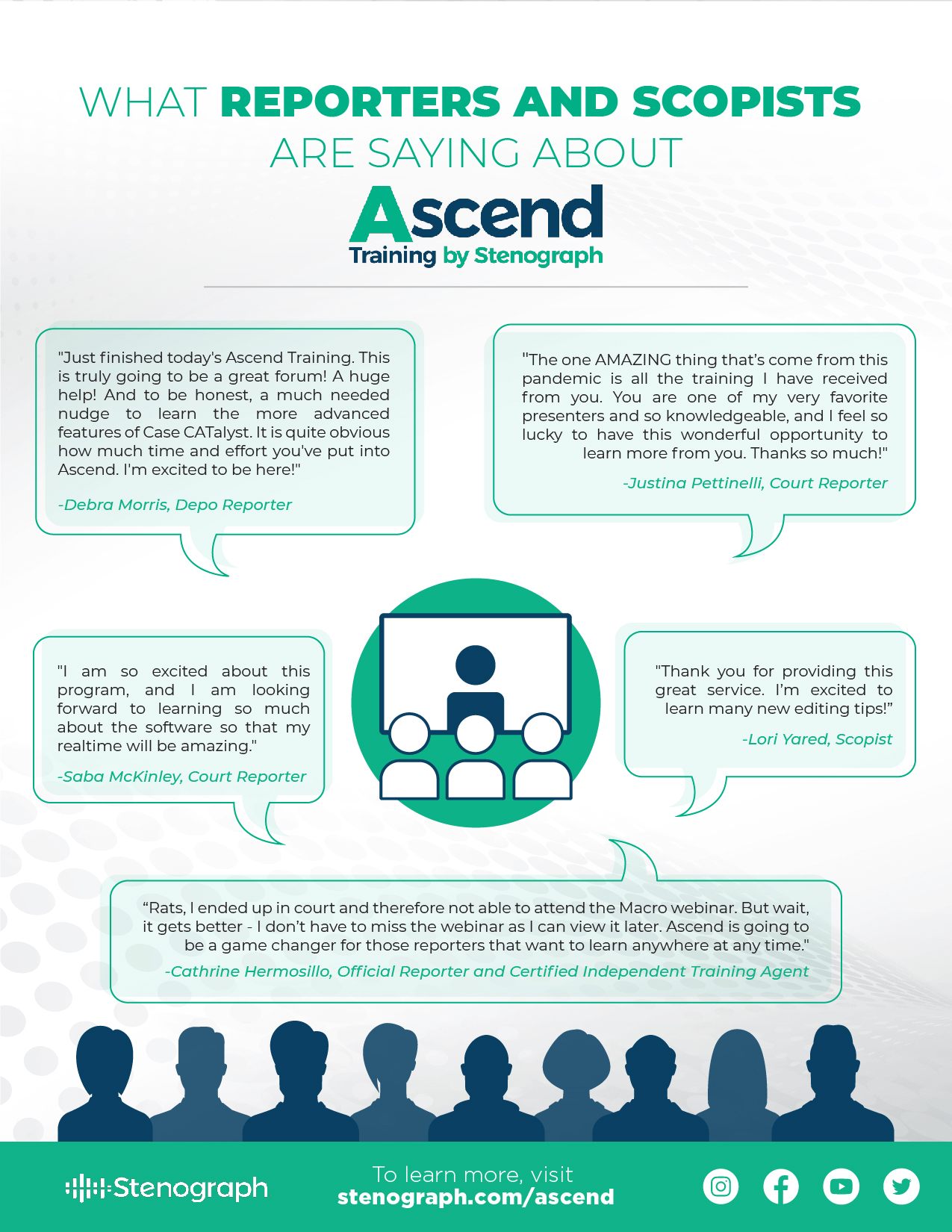 Loading