Cloud Backup compresses, encrypts and stores your CATalyst files in the Cloud. It's simple to set up and the files are available to you anytime if you need to restore them. What's more, Cloud Backup automatically pauses the backup process while you are writing realtime, so your feed won't be disturbed.


Cloud Backup is exclusive to those who have EDGE for Catalyst.
Built into your CATalyst software (Version 17.5 or higher) with 100GB of free storage.

Always running so you can too—just set it and forget it.

Cloud Backup is a HIPAA compliant process will automatically encrypt your data during upload and download, and will securely store it in the cloud.

Never gets in the way of your active editing and Realtime activities.

Quick and easy recovery from data loss or hardware failure.

Additional storage can be purchased.
300 GB - $49/year

500 GB -$79/year

1 TB -$149/year

Never lose your edge! The protection you need – only available with Edge for CATalyst.



Cloud FAQs

Watch this short Video on how to set up Cloud.

(800) 323-4247 or
+1 (630) 532-5100
sales@stenograph.com
If you are currently enrolled in Edge and need to renew your plan, log into your account
here
.
If you are not on a plan and would like get back on one, please call the number above, or send us an
email
.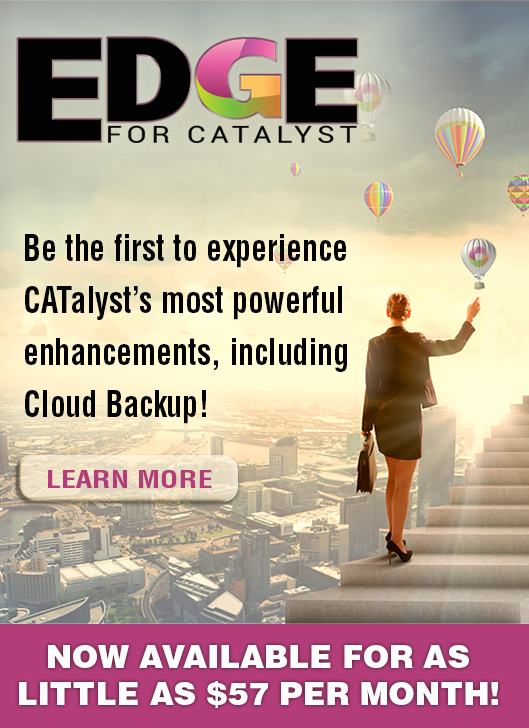 Loading