MAXScribe is the all-in-one digital reporting solution designed specifically for the digital court reporting and legal transcription industry. With MAXScribe, users can seamlessly incorporate physical and virtual recording, annotation, live text streaming, live text editing, ASR translation, and transcript editing into their workflow, resulting in faster and more efficient transcript creation.

Using MAXScribe with Stenograph's other dynamic reporting solutions, including CaseTestify, CaseViewNet®, RealTeam™, and YesLaw®, creates a comprehensive ecosystem and a true end-to-end solution for digital reporters.

This all-in-one integrated, digital reporting solution equips users with the necessary tools to enhance workflow efficiency and expand service offerings. Its advanced features enable users to provide real-time services and accelerate transcript delivery, improving overall productivity and client experience. Choose MAXScribe for an effortless and comprehensive reporting solution.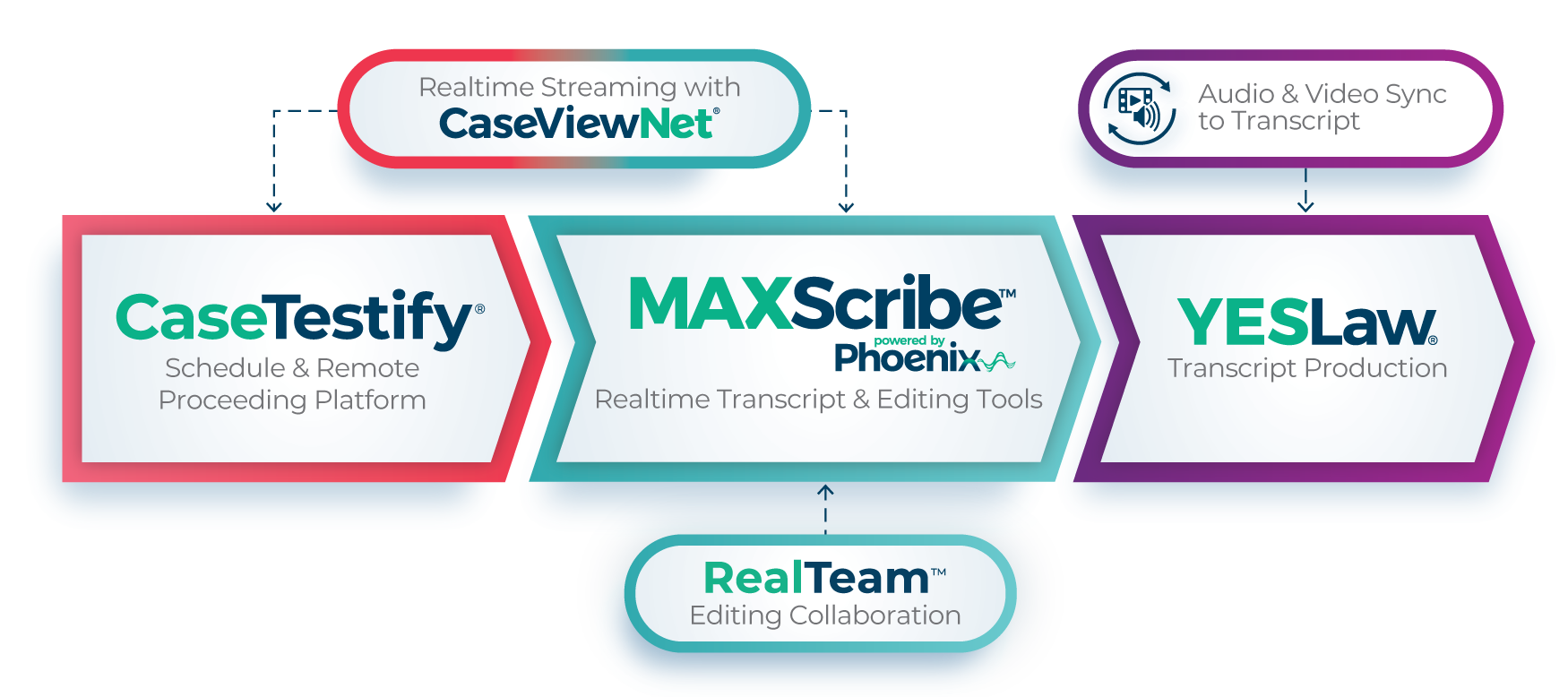 We now offer a new way to start using MAXScribe, MAXScribe Prepaid Minutes Bundles. These new packages offer different discount levels depending on how many minutes are purchased. Receive audio minutes, access to MAXScribe, and comprehensive training for a set price. Contact enterprise@stenograph.com for more information.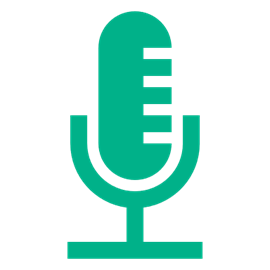 Recording & Annotations
Stenograph makes capturing the record easy! MAXScribe allows you to use a single application for recording and annotations. Keeping the notes with the audio eliminates the need to switch between multiple applications and streamlines communication. Our easy-to-manage recording system allows you to capture physical and virtual channels, allowing you to produce a high-quality, multi-channel recording of the job, ensuring the accurate capture of the record.

MAXScribe is now integrated with CaseTestify, allowing for seamless virtual and in-person audio capture. We've made it easy to capture audio from CaseTestify, our remote deposition platform, without requiring any third-party software- simplifying, and streamlining the capture experience for reporters. When you use CaseTestify for remote proceedings, you can directly capture multi-channel virtual audio in MAXScribe, giving you perfect speaker identification for remote participants resulting in less editing and faster transcript production.
MAXScribe leverages Phoenix, Stenograph's Automatic Speech Recognition (ASR) engine, to help you increase productivity and profitability. Stenograph has leveraged its decades of accumulated knowledge, including legal terms, layout, and editing, to custom-build an ASR engine for the legal transcription industry. Audio can either be uploaded in a batch after audio has been captured or streamed in real time for speech-to-text translation.

MAXScribe is the only solution that enables digital reporters to offer realtime reporting and provide their clients:

• Instant readback during the deposition

• Interactive realtime access to the transcript for attorney's judges or litigants with CaseViewNet integration.

• Same-day rough transcript or same-day final transcript when working with an editor using RealTeam.


Editing
When it comes time to edit the transcript, MAXScribe uses Stenograph's experience in creating legal transcripts to provide editing, transcript generation, and production tools that result in an enhanced editing experience and less time spent editing the transcript. The unique default editing toolbar includes the top-saving commands needed to edit the transcript but is customizable and lets you add the features that you use regularly.

The addition of Stenograph's RealTeam™ collaboration tool allows users to simultaneously edit a transcript. Changes are made in real-time and visible by other participants, allowing you to produce transcripts faster than ever before.


Live Capture

Stenograph's Multi-Channel Hardware Kit is recommended for use with MAXScribe software. The USB audio interface is lightweight and robust, with 6 independent Input/Output channels. The programmable microphones can be configured for 6 different recording patterns.

Support for ASIO devices allows users to use MAXScribe in additional setups including courtrooms where they can capture up to 30 channels of audio.

MAXScribe also makes it simple to capture audio from remote deposition platforms like CaseTestify. You can easily capture physical input and virtual input during hybrid or fully remote jobs, making MAXScribe a true end-to-end solution for remote depositions.


Training
Stenograph offers multiple, convenient training options carefully designed to give users all the tools they need to use MAXScribe. In addition to integrated training videos within the software, and Certified Training Agents who can provide one-on-one help, we also have launched the Stenograph Digital Reporting Academy. Through self-paced, carefully curated learning paths made up of videos, handouts, and interactive exercises, the Digital Reporting Academy gives MAXScribe users all the tools they need to use the software and become experts. Access to the Academy is included with MAXScribe. Learn more about MAXScribe training options here.

As part of our Stenograph Education Network, we are proud to partner with schools that teach MAXScribe as part of their digital reporting, editor, or transcriber training programs. Stenograph provides not only software but also allows schools to leverage material from the Stenograph Digital Reporting Academy within their curriculum to prepare the students for AAERT certification such as CER, CET, and CDR. We also provide post-graduation support with student-to-professional transition programs that help employers and graduates meet. Students enrolled in a Digital Reporting course at a program where MAXScribe is the selected partner will receive at no cost a full version of the MAXScribe software to use throughout their education. Find a participating school here.
For more information on how MAXScribe can help make you more productive, contact Enterprise Sales at enterprise@stenograph.com.
Click here to sign up for MAXScribe emails.

Loading