Service and support from the people who know your writer best!
If you have an Endurance plan, you are automatically placed at the top of the queue when you call for Tech Support.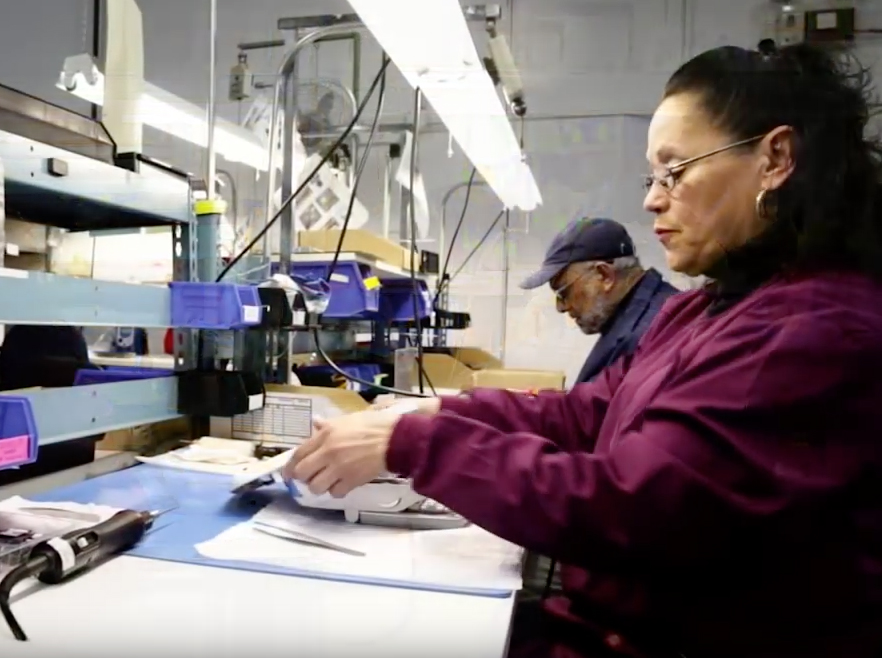 Endurance is an annual protection plan for your writer*. Should your writer need repair, you can count on Stenograph's expert service technicians to address the issue immediately and get you back to work as quickly as possible.
Your writer is a highly specialized device with complex electronic and mechanical components. For this reason, the only authorized service provider for the Luminex II, Luminex, and Luminex CSE writing machines is the Stenograph Service Team, who use only original parts and materials for service.

Endurance Includes:
Parts and Labor

Cost of shipping your writer back to you

If you choose the add-on loaner option (available in U.S. only), shipping is covered both ways

Internal battery replacement if needed

Access to U.S. based support staff

Writer software updates

Expert service from the same team that built your writer
Endurance vs. Insurance
Having an Endurance plan for your writer is not a substitute for having an equipment insurance policy. In most cases, your renters or homeowners insurance is not enough to cover replacement of your writer should you need it. We recommend carrying a separate business equipment insurance plan to cover damage outside of normal wear and tear. See below for a full explanation of the difference between Endurance and Insurance.
| | | |
| --- | --- | --- |
| | Endurance | Insurance |
| Mechanical Issue | ✔ | |
| Electrical Issue | ✔ | |
| Includes Loaner (pending coverage choice) | ✔ | |
| Breakage (from accidents, theft, vandalism, fire, and natural disaster) | | ✔ |
| Replacement of Equipment (from accidents, theft, vandalism, fire, and natural disaster) | | ✔ |


Plans for the Luminex, Luminex II, Luminex CSE


Loaner option available in the US and Canada (where available) only.

*STAR members receive a $50 discount off the with loaner annual price.

If you are currently on an Endurance Plan and need to renew, log into your account here and select Annual Payment or Monthly Payments from the drop-down menu. Monthly payments are based on a 12-month term and will automatically renew at the end of your Endurance plan.

If you are not on a plan and would like to get back on one, please call (800) 323-4247 or email us.

*Renewal prices are for those with an active Endurance Plan and include a $100 discount off of the regular price. The Endurance Plan is nonrefundable and nontransferable. Loaner option must be added at the time of purchase. Prices shown do not include tax. Writing machines must be in working condition at the time of Protection Plan purchase.There is a 30-day service black-out period on new plans. Any repairs within the first 30 dayswill be subject to full repair costs for all pre-existing problems.

Student Endurance Plans

Loaner option available in the U.S. only.
*
Student
– currently enrolled in a court reporting program and using the Luminex CSE in a student capacity.

If you are currently on Endurance and need to renew your plan, log into your account
here
.
If you are not on a plan and would like get back on one, please call the number above, or send us an
email
.

Loading