CaseTestify is Stenograph's all-in-one purpose-built legal platform that provides users a simplified way of taking online legal proceedings. CaseTestify combines secure video conferencing, interactive exhibit management, and cloud storage of deposition assets in a simple to use, professional interface. The platform allows users to access all the tools needed to take virtual and hybrid proceedings using our cloud-based platform, accessible with a single, secure link.

Easy to Use


With an integrated exhibit management system, our platform makes it easy for court reporters and attorneys to upload, preview, share, stamp, and annotate digital exhibits. CaseTestify's exhibit management mirrors in-person deposition workflows with an intuitive private preview and public viewing tab system for controlled exhibit sharing.

Purpose-Built
All-inclusive platform combining video attendance and exhibit management, encompassing the best practices of the legal industry while matching the workflows that are already in place. As the latest addition to the Stenograph deposition ecosystem, CaseTestify has direct integrations with other Stenograph products such as CaseViewNet.



Safe and Secure

Designed for legal proceedings such as mediations, remote depositions, and pre-trial testimony, CaseTestify ensures a safe, effective, and encrypted method of capturing virtual legal proceedings. The CaseTestify platform's underlying technology provides comprehensive compliance and security that meets the legal industry standards.
The CaseTestify platform is updated consistently, driven by customer feedback and market demand in our efforts to provide the highest quality, purpose-built, remote deposition experience.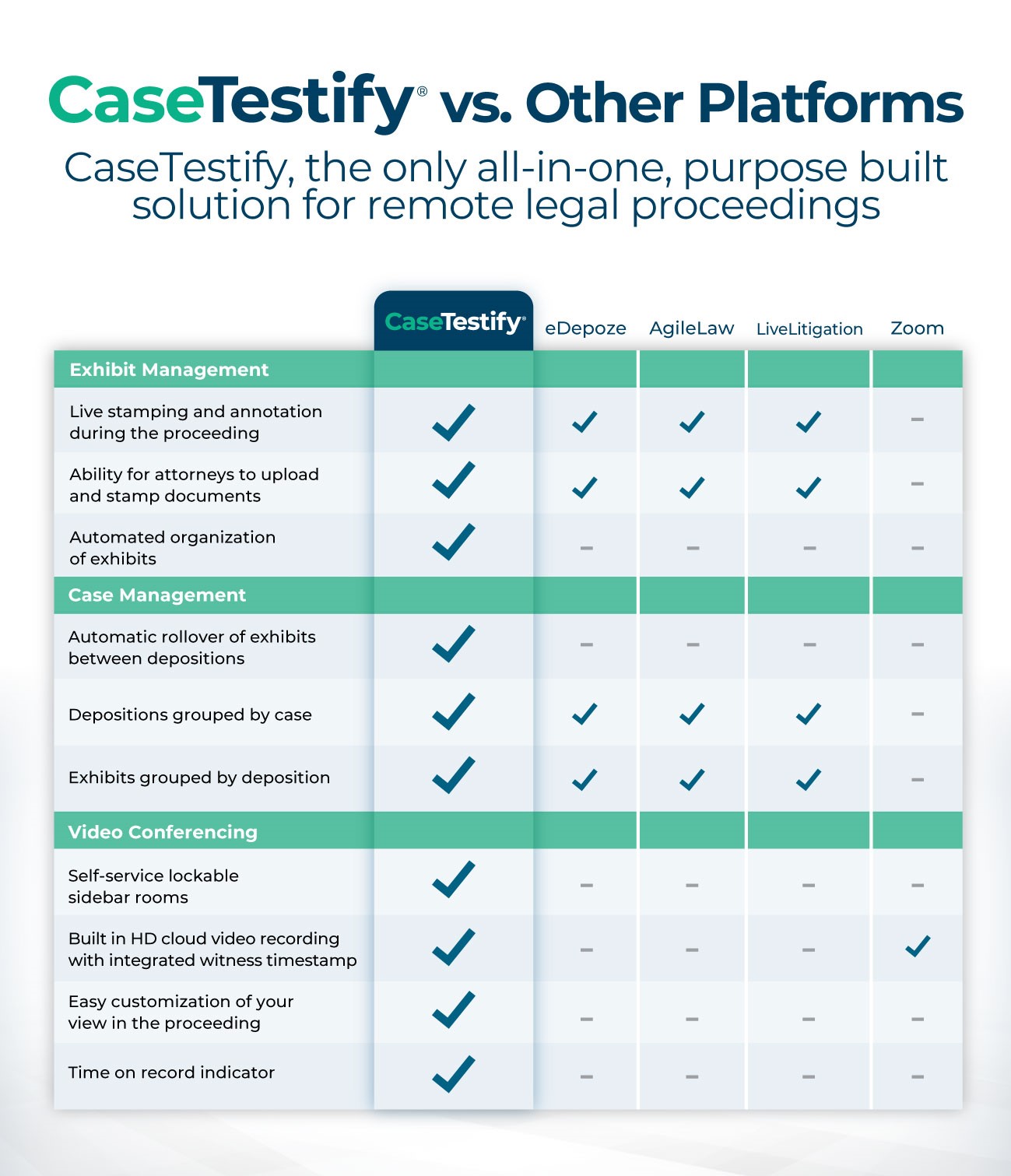 Loading