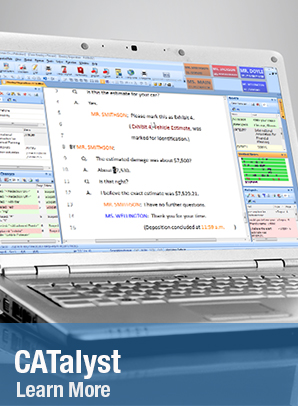 The industry-leading software for computer-aided transcription (CAT) with special editions configured for judicial reporters, captioners, editors, and students. New computer? Download our New Computer Setup Guide for CATalyst.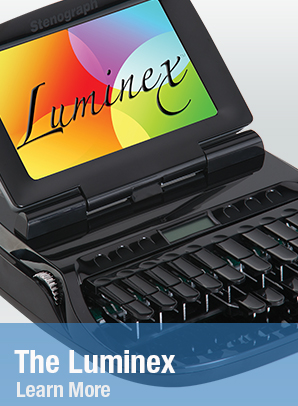 Luminex interprets the nuances of your writing throughout the day. The result is accuracy from the first to the last stroke of the day.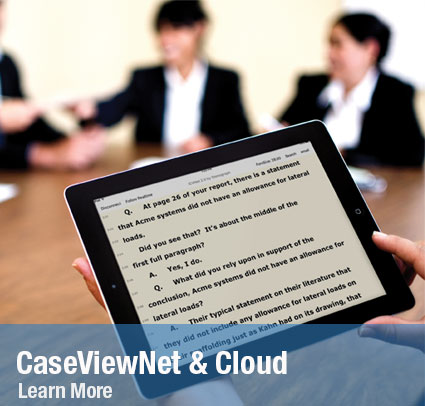 CaseViewNet securely streams realtime testimony to recipients using a free CaseViewNet viewer. Recipients can be in the same room as the court reporter or with CaseView Cloud, they can view remotely.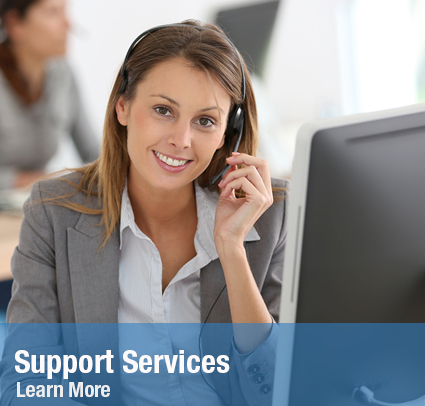 Stenograph is here to help!
Save time and find answers to technical questions about our software, writers and download current updates at our Solution Center. Need more help? Let Stenograph's highly skilled Support Team help you. Just call us at (800) 323-4247 or +1 (630) 532-5100 or send us an e-mail.

Stenograph News

Stenograph is proud to announce that we a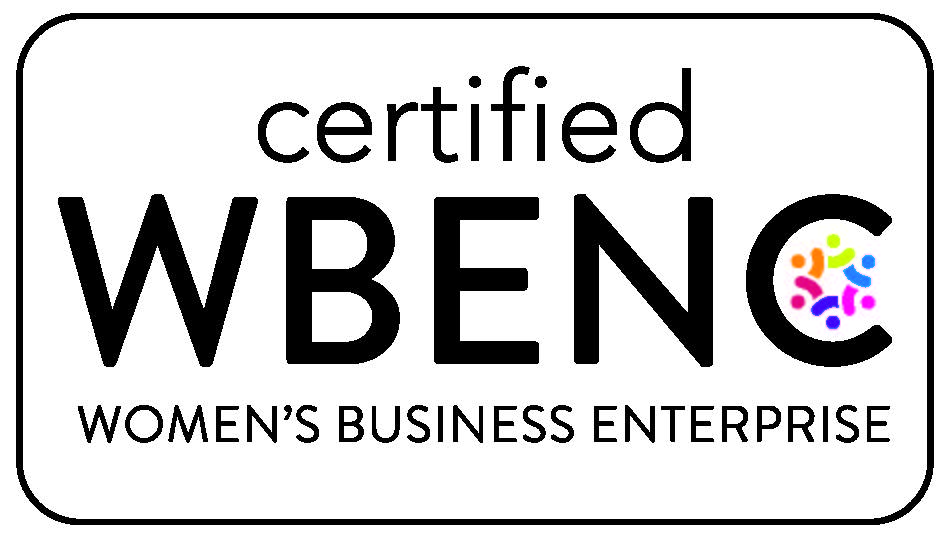 re certified as a Women's Business Enterprise by the Women's Business Enterprise National Council (WBENC). WBENC was founded in 1997 and is the largest third-party certifier of businesses owned, controlled, and operated by women in the United States. The certification was granted based on the ownership, control, and operation of Heico, the parent company of Stenograph, by Emily Heisley Stoeckel.

Emily Heisley Stoeckel is the Chairman of the Board of Heico Holding, Inc. and The Heico Companies, L.L.C. (collectively "Heico"), a portfolio of more than 50 privately held businesses within a diverse set of industries including steel, fasteners, heavy equipment, industrial products, commercial and industrial construction, and material handling equipment. Ms. Heisley Stoeckel has devoted more than 20 years to the growth and development of these companies and has extensive experience in restructuring, strategic planning, financial analysis, financing, and risk management. She earned a Bachelor of Arts from Northwestern University and a Master of Business Administration from the University of Chicago.

Press Release: July 03, 2018, Jeremy Steele Leaves Stenograph
Press Release: June 19, 2018, Stenograph Acquires Reporter Suite
Press Release: May 1, 2018, Stenograph Acquires YesLaw
Press Release: March 1, 2018, Stenograph Releases Case CATalyst Version 19

Press Release: May 23, 2017, Stenograph Certified by the Women's Business Enterprise National Council





Loading