Reporter Suite Invoice Option in Finish 'em

Reporter Suite allows Court Reporters to manage reports, invoices, payees, expenses and time tracking from almost any device.
Finish 'em now has an option for creating and emailing a Reporter Suite invoice link to your clients, along with your transcript.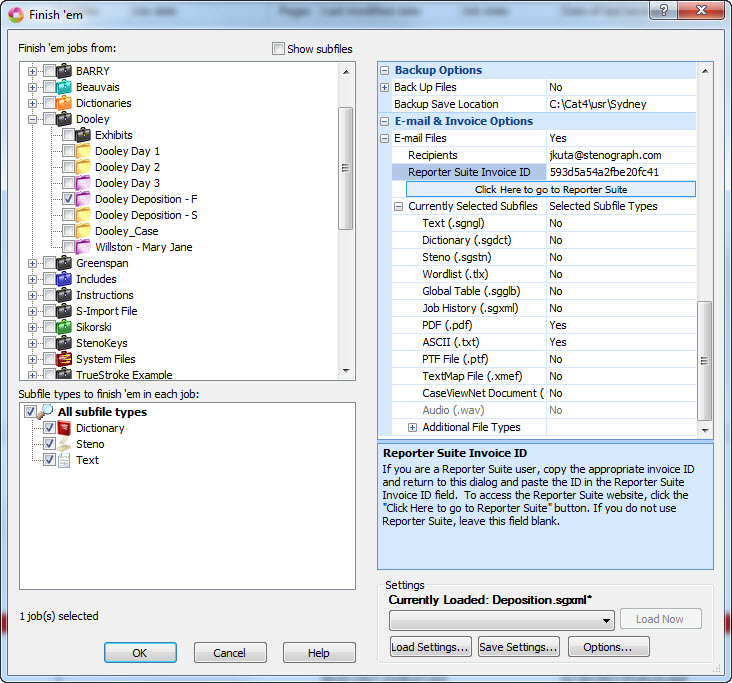 CATalyst users receive a 10% discount when they sign up for Reporters Suite For more information on Reporter Suite click here.

Loading